Hodges Ford is Getting Ready to Offer Drivers Some Incredible Certified Pre-Owned Ford Models
When you are shopping for one of the most impressive used cars around that will offer you the chance to get all of the features you could want and ensure you get something that will be able to stay on the road for many years to come. One of the best options for drivers like you to enjoy is a Certified Pre-Owned Ford as these models are in many cases like-new and will be ready to completely stand out. Luckily, for drivers like you throughout the Darien, GA and Brunswick, GA ares you can visit Hodges Ford and check out how incredibly these models can be for you!
Why Make a Certified Pre-Owned Ford Your Next Big Purchase?
If you are looking for the best used car around, there is nothing like a Certified Pre-Owned Ford to call your own! These unique models are yes, used, but must meet very strict guidelines and can be a great option for someone who wants something that is a bit more affordable, but still in great shape to last for many more adventures!
For a Ford to be considered and accepted into this program it will need to meet a selection of criteria to ensure that it will be ready to perform for more adventures with ease! You will feel confident that the used car, used truck, or used SUV you choose from this selection will be ready to last and will look great doing it.
A Few of the Guidelines a Certified Pre-Owned Ford Must Meet are:
Can not be more than six model-years old or have more than 80,000-miles on the odometer
Will undergo and pass a thorough 172-point inspect that covers every nook and cranny of the Ford
Have a clean vehicle history report with no major repairs or accidents
If the Ford meets those guidelines then it will get the incredibly distinction of being a Certified Pre-Owned Ford and will be loved by more drivers! Models like the Ford F-150 and Ford Explorer are incredible examples of what a Certified Pre-Owned Ford can be and what these models will be prepared to tackle all adventures around Brunswick, GA and Jesup out of this world!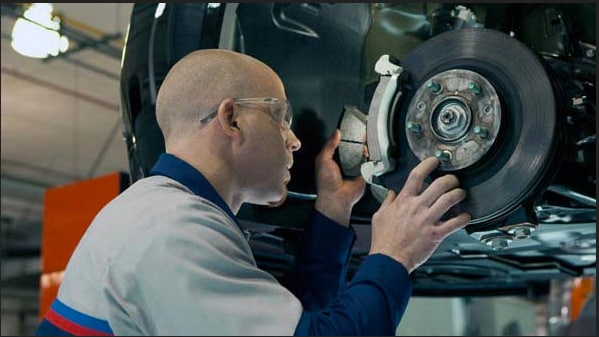 What Ford Certified Means
172-Point Inspection
Areas covered:
Vehicle history, including scheduled maintenance performed
Comprehensive road test
Exterior and interior features inspected
Underhood, underbody and diagnostic systems
24-Hour Roadside Assistance
Complimentary aid includes:
Towing assistance rental car reimbursement
Travel and destination expense reimbursement/aid
Fuel delivery if you run out of gas, flat tire changes, jump starts and more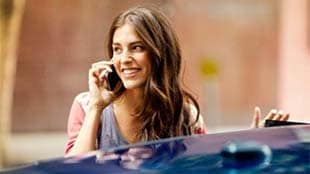 Vehicle History Report
To become Ford-certified, a pre-owned vehicle has to be less than six years old and have fewer than 80,000 miles on the odometer. A CARFAX Vehicle History Report is then run to identify any issues that don't meet our standards.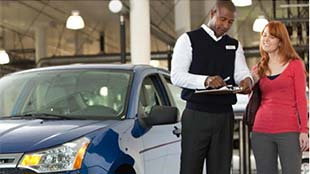 Limited Warranty Coverage
Comprehensive Limited Warranty Coverage for 12 months/12,000 miles* covering more than 500 components
More than 500 components covered, including engine, transmission and more
Powertrain Limited warranty Coverage for seven years/100,000 miles* covering the engine, transmission and more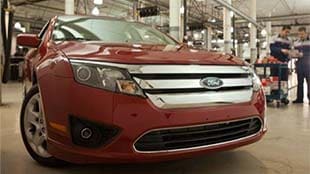 DISCLAIMER: See your dealer for warranty coverage details.
Value of Ownership
If you see a used Ford truck, SUV, or car that you like, ask the Hodges Team to quote you on getting certified... so you can have peace of mind with your new ride.
172-point Inspection
12-month/12,000-mile comprehensive limited warranty coverage*
7-year/100,000-mile powertrain limited warranty coverage*
Complimentary 24/7 roadside assistance, vehicle history report and more
DISCLAIMER: See your dealer for warranty coverage details.
Why Shop Certified at Hodges Ford?
One of the big reasons to shop for a Certified Pre-Owned Ford with our dealership is that we are going to make shopping an incredible experience. We are prepared to offer you one of the most complete experiences possible with the help and guidance that you will need to ensure you are going to get what you need! Drivers throughout the Ludowici will love being able to experience one of the outstanding models around.
Our staff members here are prepared to guide you through the process and help you choose something that can be packed with some outstanding features and technology to make all adventures more enjoyable. We will take the time to help you dig into everything that we have here and will give you the chance to check out the positives of each model and see how they will stand out! Whether you need a Ford truck or Ford SUV, there are certainly going to be some options available to you.
We Are Ready to Bring You Everything You Could Want!
If you are looking for something that can provide you with all of the different features and long-lasting performance that you will love, all while keeping your wallet fuller and your bank account happier, then a Certified Pre-Owned Ford from Hodges Ford is a great choice. See you soon!